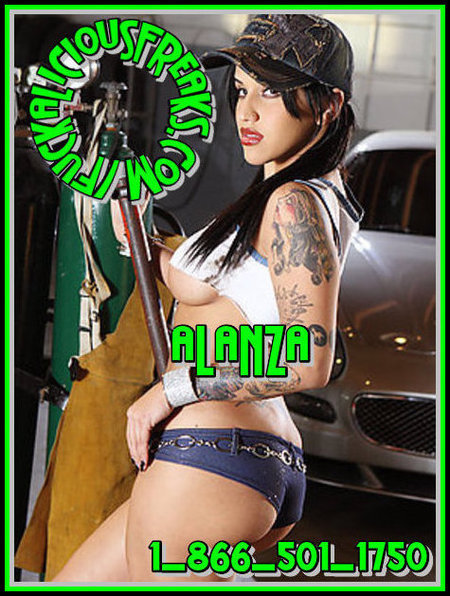 Every day I walk by the garage. Every day I see him in his wife beater and tight jeans. Covered in sweat and grease. Everyday my fucking panties get soaked with fragrant juice from my cunt at the sight of him.
Today I do something about it. Today ends the fantasizing about him on top of me pounding my pussy.
Pulling up my shortest jean shorts, adjusting them so that my cunt lips hang out on either side of the thin material that makes up the crotch, my hands are shaking with desire. My shirt is an old white tee that I have cut  so small that the plump bottom of my tits can be seen. No bra and rock hard nipples. The ball cap and sneakers finish the look and I am out the door.
I walk into the garage and he is on a dolly under the car wrenching away. He must see my feet approach because he asks if he can help me.
I manage a 'You sure can" before squatting down and grabbing his cock.
The smack of his head on the undercarriage of the car makes me giggle.
"Just keep wrenching on that car while I wrench on this cock. No need to know who I am yet. But if you like it as much as I know you will, i will be back with what your about to get and more."
Not wanting him to see my face yet, I pull out my tube of lube and give him the best hand job he has ever had while finger fucking my cunt with my other hand.
As he blows his load I smile.
"It was a pleasure servicing you. I look forward to serving you again in the future."
As I am walking away I hear the dolly roll out from under the car and know he got a good look at my ass walking away as I turn the corner. I will be back for round two soon.