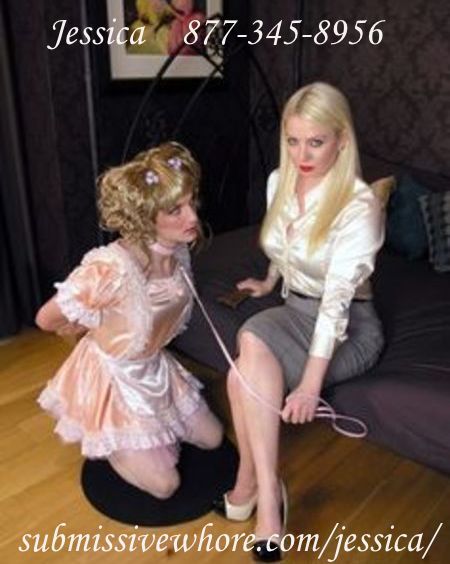 I trained myself a perfect little sissy this year. She's dressed as my own personal elf on a shelf, to pose as I tell her to. I make her display her hard little dick in it's pretty panties under her red elf outfit. I throw a party, inviting some of my sexy friends over, with massive, manly cocks. I take my sissy elf and make her sit on the floor while I suck and fuck these guys all around and over her. I'm bent right over in front of her eyes, while my little asshole gets gaped and filled with thick, chunky cum. I get two heavy rods in my face while I straddle her sissy lap. Her knowing feeling my drippy wet cum leaking holes through the fabric over her rock hard little dick is as close as she'll ever get to fucking me.
Over and over again I get fucked over her. Under her. Around her. I can see her little, pathetic sissy cock straining hard, leaking onto the fabric of her little elf on a shelf costume. How cute.
Just to keep her in her place where she belonged, I took a break from all my fucking about. I piked my little sissy elf up, and laid her across my lap. I could feel her little body relax a bit already with my contact.
"Now, you've been a good little sissy elf for mamma today, and I wanted to remind you of that." I purr into her ear. Slowly I pull down her red pants, and her pink panties, exposing her assc heeks and the back side of her little sissy balls. WHACK! WHACK! WHACK! I spank her little ass and balls till she's crying, and I sooth her again with pets and strokes. Once she's reusmed her pposition on the floor, I go back to my merciless fucking in her face.
I open wide and I lick and slurp those man meats till they go off in my mouth, dripping gobs all over her face.
How shall I reward the good little sissy slut now ?