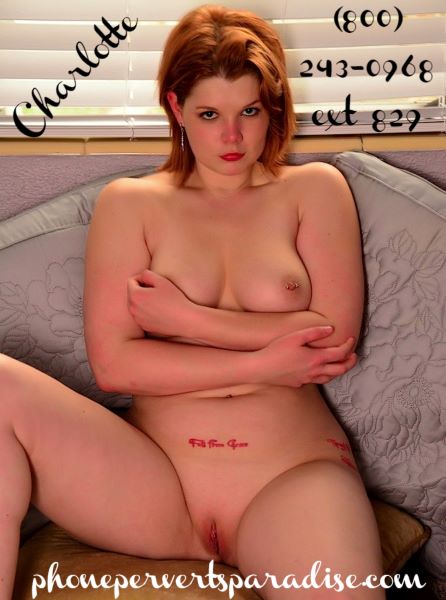 I love adult phone chat! It lets me experience moments just like this! I went to summer camp his year and it just started and they all know me, my name, and how I am the best slut to be played with. Even camp counselors like to stare at my perky and pretty tits.
I wore my shortest tennis skirt with high knees socks and white air forces. My top ended just below my tits and the boys could not stop staring. They loved me so much that I got my own room and I let anyone in! The first was a boy named Adam. I told him to punish me like I was his naughty Eve! He ripped off my pink tennis skirt with one white stripe around the rim and bent me over his lap.
I felt his finder push my panties to the side and he slit to fingers into me. he wrap a leg behind my back and pressed my face into the floor with the bottom of his boot. This made my pussy wetter than before and he could tell. "You like that baby? Do you like humiliation you little slut?" He asked me, I whimpered and told him yes.
He called in his friends and they walked in cocks in hand. They watched as he began spanking my exposed ass. I moaned at every slap against my bare ass. One of those big cocks walked up to me and Adam pulled me back up to suck on this dick. He put me onto my hands and knees on the floor and spread my ass!
I felt my cunt hole being penetrated but his thick cock, I moaned for them all and he pushed deeper and deeper. He got in his ten-inch cock and fucked me for them all to see!