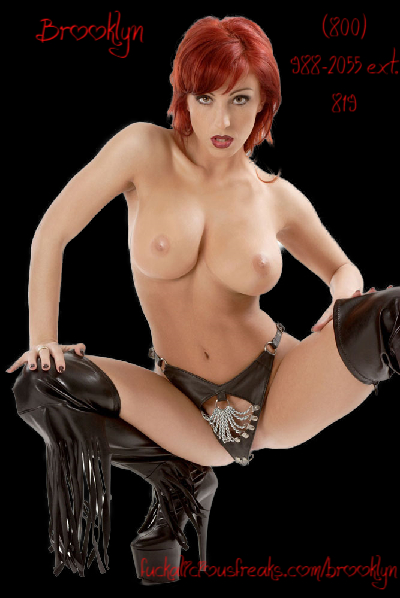 Adult phone chat where you come to be punished, degraded and humiliated.  You know who you belong too. I know you are aching to have you mind, body and soul owned by me.  Now one thing I must stress is that I want you to be having fun while we play. If you want to be crushed, then I certainly can do that. I am a dominatrix who has evolved in the few years I have been married from a simple cheating slut to a full blown Domme' Momma! Most of my men refer to me as Goddess Brooklyn, but I want you to know Miz, and My lady are also respectable as is Madam. Your nervousness is so charming when you first encounter me, but there is no need because I will take you on the journey to explore everything you want and do not want. And if necessary, push you to divulge what really makes that cock hard. I can hear in your breathing and moans just what to push you into next. Yes, your cock is mine and your ultimate goal is to please me, But I will also make that cock, big or small erupt like a milky volcano!
In our world the jackoff porn is what we create in our time together. I spin scenes and bring yor cock to me mentally. I do understand you may have a physical Mistress, but more often they send you to me to let go of things in your mind that keep you from exploring more.
Yes, I am a real Alpha woman and I want you to cum for me, but I also want to know what drives you, what makes you submissive and what levels can we take you too. Whips and chains excite me and words and my hypnotic voice can bring you there! I am a woman of many talents and wish to make you my adoring cum junkie!