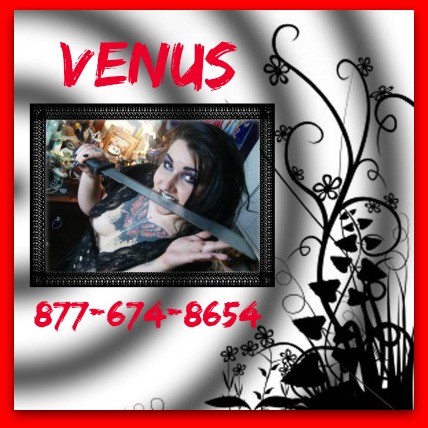 Fantasy phone chat with me is always dark. I'm not your girl next door. What gets me off, scares most people. Last weekend, I went to a new goth bar. I was excited as it was vampire themed. Now the one I went to before was pretty lame. It was essentially a knock off of the True Blood bar Fangtasia. This club was the real deal though. A special place for dominant bitches with a taste for blood like me to go. I registered as a vampire, which meant I was a domme. I got to select my mate for the evening. I could pick male or female. I like to dominate men the most, so I selected this high end business looking dude. He looked like the kind of guy who mocked chicks like me when in school.
I paid top dollar for a VIP room. It came with all sorts of fun toys. BDSM equipment, a slew of restraints and bloodletting tools. He looked scared when we entered. He was clearly in over his head thinking this was fantasy. He tried to make a hasty exit, but I grabbed him by the balls, and restrained him to a chair. I needed to subdue him, so I bit his neck like a vampire. I got a taste of blood and creamed in my panties. He tasted delicious. He was squirming, not liking it, but his cock was hard. I kept drinking. I was covered in blood before I realized I hit an artery and blood was spewing out of his neck. I wanted to have more fun with him, but I went a little too aggressive with him, and killed the SOB. Me bad. Luckily I know the owners. They disposed of his blood drained body for me, and got me a replacement sub.
I am skilled at castration and knife play, but bloodletting is a new art form for me. But, as they say practice makes perfect. Are you willing to be a test dummy for me?