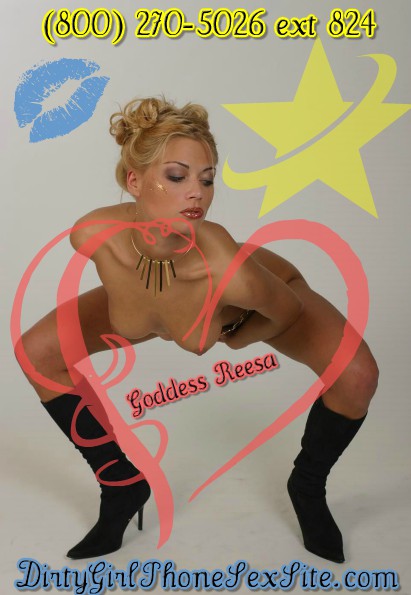 You're not getting the most out of your adult phone chat sessions until you give Goddess Reesa a try, I promise. I'm the Domme Mommy of your absolute dreams. Say the magic words; "You own me, Goddess." And I'll take all the worry away. Goddess will tell you what to wear, what to eat, how and when. I'll dress you like the sexy little toy that you are, and parade that cock around. You'll pleasure who I tell you to, and do as I say. Do you understand?
Surrender yourself to me. I'll edge you, and cuck you, and play and tease and love you unlike any other Domme you've ever encountered. Harsh, tender, and fucking hotter than the sun. It's rude to ask a woman her age, but I'm in my fucking prime, and my literal fucking prime.
I know how to Dom right, in that special way that leaves you trembling and unable to sleep until you know when you'll be getting another dose of me. I'm fucking magic, sweetheart. A magical cunt, a magicunt if you will. Show me your magic wand; I might even open wide to say abra, kadabra, alakazam! If you're big enough, Mommy will slurp down your cock. If you're not, it's the strap on for you, pretty baby.