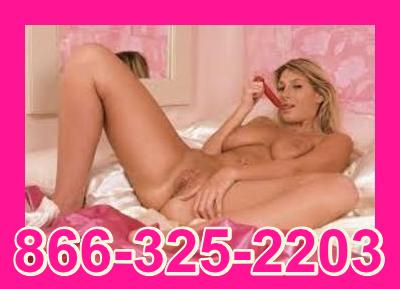 I love sex! I can't get enough of it! That is why I love this job. I get to be as slutty as I want! The trashier, the better!
I had a call the other day where the man wanted me to use a toy while we talked.
I get wet on almost every call but it never occurred to me to use a toy while talking!
So I got out a toy and fucked myself exactly like he told me!
When he said he was just going to stick the head of his big fat cock in my eager little pussy, I slid the head of the dildo in as if it were him.
When he told me that he would be giving my cunt long, slow, deep, strokes with his throbbing cock, I did the same with my fake cock!
And when he told me that he would slam his fuck stick hard in my sloppy wet cunt, I slammed the hard pink toy deep in my swollen pussy!
It was just like he was there…stuffing my cunt until it was stretched and full. I could feel him push deep inside me with every moan coming from his side of the phone.
He was completely in control of every move I made and I loved it!
I loved him telling me exactly how to fuck myself!
It was so fucking hot! I almost came right away but I had to hold back!
Then he finally told me I could cum and I blasted it everywhere!
It was so intense that I used a toy on every call I had that day!
After all, it is so much better when the orgasm is real!